About Us!!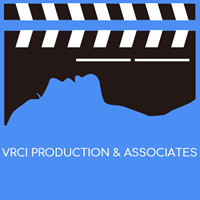 VRCI PRODUCTIONS, & ASSOCIATES , is a multidisciplinary company composed by two sister's Valerie Adams of CONVERSION MARKETING EXPERTZ,LLC .

  VALERIE ADAMS' expertise and specialization as a  Mentor-Coach  has helped many students who are looking to start and grow their businesses!   Valerie Adams, has Successfully coached and mentored more than  4,250 students in her Mentorship Programs!   As she has helped  her to sister, Valerie Robinson, RE Investor , and  Chicago Banker  and Video Productions Mogul! Valerie Adams, can help You to grow your business with digital products, while growing your revenue and income consistently!   

  Our combined career experience covers marketing, real estate investing, commercial real estate investing, coaching and mentorship, digital product creation, video productions, and asset based lending. Our real estate video production company, VRCI PRODUCTIONS & ASSOCIATES is the catalyst we use to spear head marketing campaigns with ease and convenience!  We are knowledgeable in Real Estate, Finance, Banking and Wholesaling of Real Estate both Single-Family and Commercial. 

  Valerie Adams, CMA is NOW OFFERING a New Marketing Platform that will give you systems as well as automation so you can consistently close 5-7 deals each month! Business Owners and Entrepreneurs YOU will no longer operate at a disadvantage!  You can see  and  measure your  Sales results and PROFITS with SUCCESS !  If you are tired of not failed real estate transactions or have tried so many other platforms that did not work; it's Time that you seek professionals that can show you HOW TO GET THE DEAL DONE IN Wholesale Real Estate Investing, Property Development and Marketing. It's time to multiply $$$$$ instead of zeros in 2019 and beyond.
To learn more about about Valerie Adams and OUR:
Marketing  and Mentor-Coaching Program
Wholesaling program for Commercial and Single Family Investments in Real Estate
Marketing Platform for Business Owners
so YOU too can  get started on a customized path to success, you should contact, Valerie Adams, MA., CME today !   For Real Estate Investing,Video Production, Finance and Commercial Investing contact,Valerie Robinson,REI ., CME
Contact : Valerie Adams, MA., CME – Valerie@ConversionMarketingExpertz.com
OFFICE: (678) 829-9512  
Email: valerie@conversionmarketingexpertz.com
FOR REAL ESTATE VIDEO PRODUCTIONS &  FINANCE CONTACT:  
Valerie Robinson,RE I & CME
OFFICE: (815) 348-9707
EMAIL: bigvalerie@conversionmarketingexpertz.com
EMAIL: vrcinvestments@gmail.com
To Take Advantage of the  REAL ESTATE COACHING -MENTORING & BUSINESS MARKETING  COURSE which you can  access through  your Mobile device, contact Valerie Adams,CME for details.
Your Success can begin, NOW! 
You can submit an application at http://www.GetRealEstateCoaching.com this program will close on February 11,2019 so we can focus on participant growth so don't delay, get your application in now.
See you at the Top!